Weekend Warrior sessions are a unique exercise journey – a vibrant full morning of powerwalking, light running and strength exercises, finishing with a focused core session.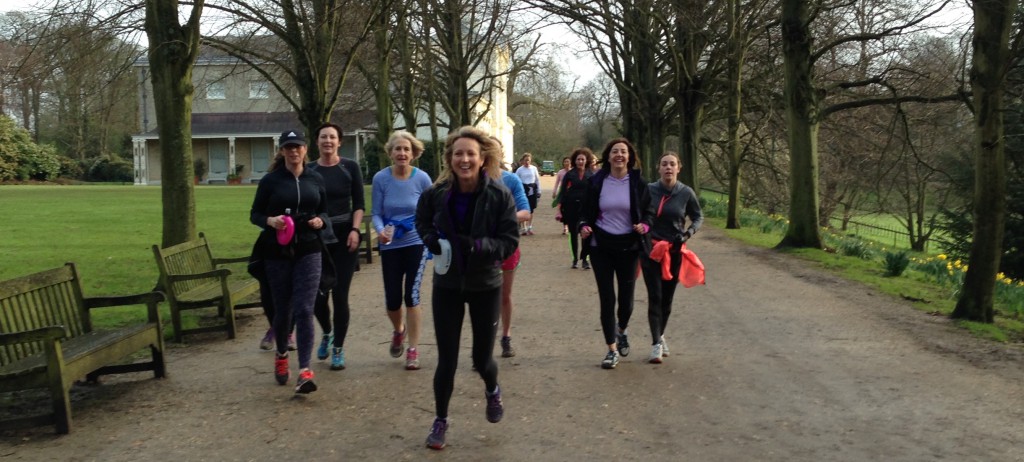 ---
Next Warrior date: To be announced
Time: 8:30am -12:00 noon
---
 My thoughts behind the day…
I spend many blissful hours walking/running on the Heath and I've always wanted to "share the joy" of exercising there with others. It is really quite easy to get there from Highgate Woods and I thought that it might be empowering to discover just how easy and fun it is to add some variety into your training by going beyond our beloved woods!
---
The format of the day
We start in Highgate Woods with a warm up and stretch, then powerwalk out of the woods and towards the Heath. Once at the Heath we embark on an Exercise Journey that takes us deeper into some of the lesser known secret areas, doing a combination of powerwalking and running, speed/power drills (eg hill repeats) and a smattering of strength training exercises. We will venture back to Highgate Woods for about 30 minutes of "mat work" (toning legs & abs, strengthening back and relaxing slow stretches).
---
Who are these days suitable for?
This sessions are best suited to fast paced walkers and light runners. I tailor the balance of running/walking based on the make-up of the group. We take a brisk, energetic walk to the Heath with a little running thrown into the mix.  These sessions are ideal for exercisers that are unable to attend my weekday classes or those that fancy a complete morning to themselves for exercising and dreaming.
---
What to bring?
Old towel for mat work
Water bottle you can carry
Light layers
Trainers that can get muddy
Enthusiasm!
---
Feedback from previous weekend warrior sessions:
"Session was great – I paced myself better and took lots more water. Better weather helped too. I felt stronger and fitter this time and did not collapse on sofa back at home. On the contrary I was energised and alert and – next morning – NO stiff muscles! Really recommend it to all levels – I love the way Bridgit works the session with all levels of fitness and ability so no one feels left behind or left out and those who are fitter still get a serious challenge. Its a magic morning!"

Helena Cook

"Thank you Bridgit!…..I really enjoyed the whole experience, I will definitely be joining you again!"

Keren Davies

"I really enjoyed the session. Love the variety and option to work out as much or a bit less during the whole period. I hope you will do more of these again soon!"

Ameeta Singh

"I did enjoy the morning very much and loved that it was moderate enough throughout to not put me out of action. I enjoyed the sunshine and the freshness and the views and the small groups, where there was a little time to chat."

Janet Anders